Vinyl finishing is not only becoming increasingly popular with super yachts with large budgets but it is commonly becoming the everyday paint option for a lot of yacht owners. Compared with the cost of repainting, wraps are fantastically competitive, durable and long-lasting, WrapStyle by Hyper 21 allowing you to transform your vessel for a fraction of the cost of a spray job.
EXTERIOR FINISHING & FULL COLOUR CHANGE
The self-adhesive vinyl used is hard-wearing, durable and will not fade or go cloudy like paint or gel-coat. It is also easy to clean and very easy to repair. The wrap protects your boat from the elements, including damaging UV rays. Our WrapStyle by Hyper 21skilled team can quickly and easily wrap your boat. The bigger the vessel the greater the saving over traditional paint options. Typically, a wrap will cost a third of the price of paint or gel-coat.
INTERIOR & EXTERIOR YACHT SURFACE CLEAR PROTECTION
Protect from general wear and tear and scratches, eliminating paint damage.
Preserve – help retain the residual value of your yacht by keeping it looking like new.
Optically clear – you won't even know it's there.
Extremely tough urethane vinyl film.
Non-slip – particularly handy when at sea.
Professionally applied by trained highly skilled vinyl fitters.
Removable and doesn't leave any residue or damage to surface beneath when removed or replaced.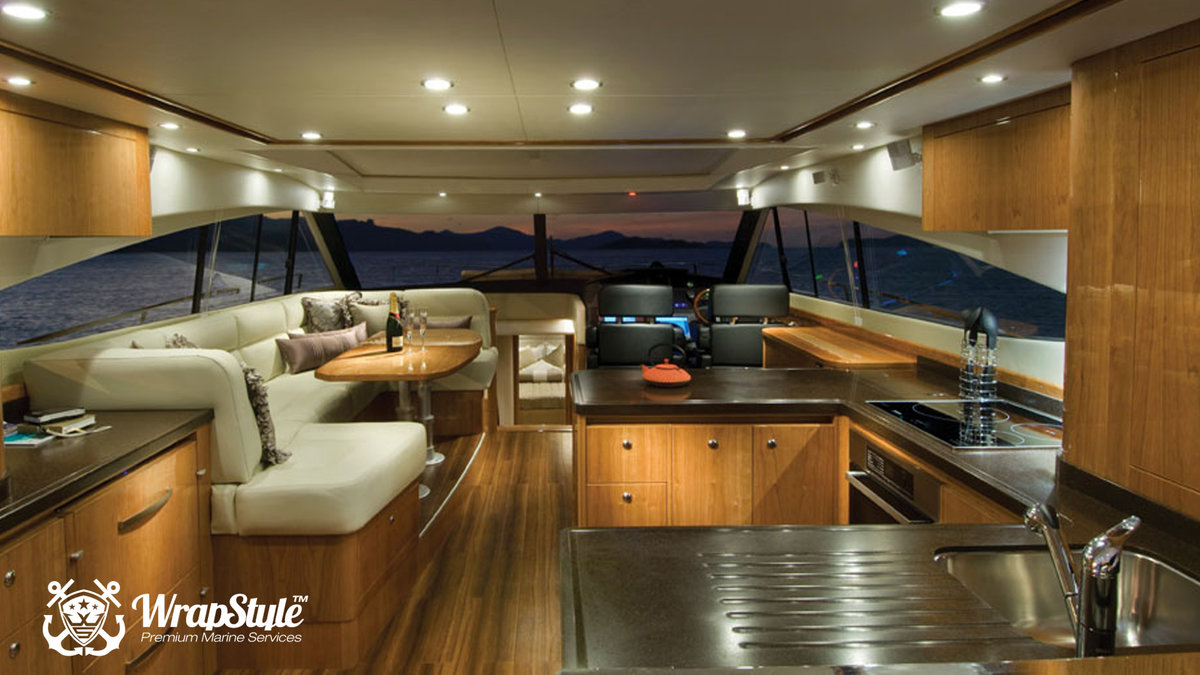 Antifouling is a physical barrier against fouling. By using specific short fibers, settlement of marine species like barnacles and mussels is prevented. Antifouling has a proven track record worldwide on static and moving objects. The working principle of antifouling is not based on leaching chemicals or toxic ingredients like regular marine paints do. Therefore antifouling has a long life time while conventional antifoulings degrades during time. Above all, antifouling is 100% environmental friendly.
Advantages:
Lower fuel costs
Consistant fuel consumption
Lifetime of at least 5 years
Works while moored and sailing
Easy to apply (no risk of interference with the environment) and no drying time
100% environmental friendly (no paint removal, no volatile organic compounds)
Offering premium services in car wrapping, commercial vinyl installations, automobile window tinting, boat & yacht wrapping, paint protection film and ceramic paint protection.
Start Your Journey With WRAPSTYLE​